Inauguration of the New Alto Tamega Tourism Office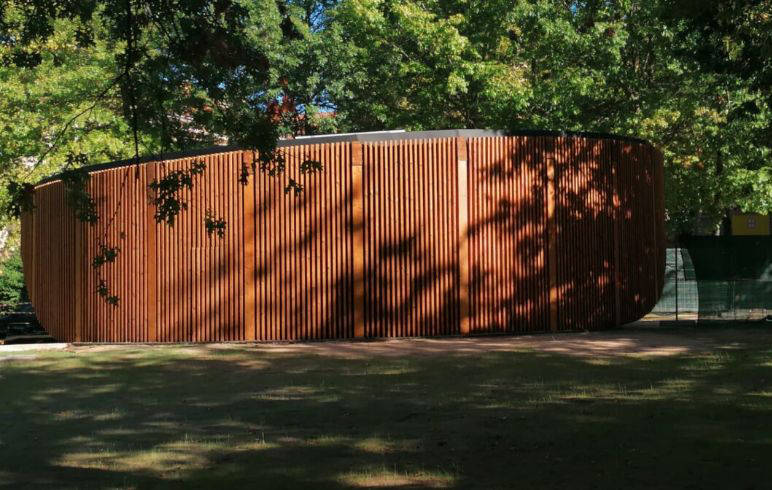 The inaugural ceremony of the new Alto Tamega tourism office will take place in Chaves this Thursday, September 17, 2020. The new Tourism Office had a total investment of around 400 thousand euros and promises to be a "gateway" and distribution of tourism, throughout the region.
This space resulted from a contest of ideas that CIMAT launched and the main objective of this investment is to attract more people to the region, increase the permanence rate of those who visit it.
The building is practically self-sustainable, with glass and wood in its construction. Inside and outside the building, tourists can have access to several EDIGMA solutions designed and implemented to discover the main elements of the region and other relevant information.