Finalists at InAvation Awards 2023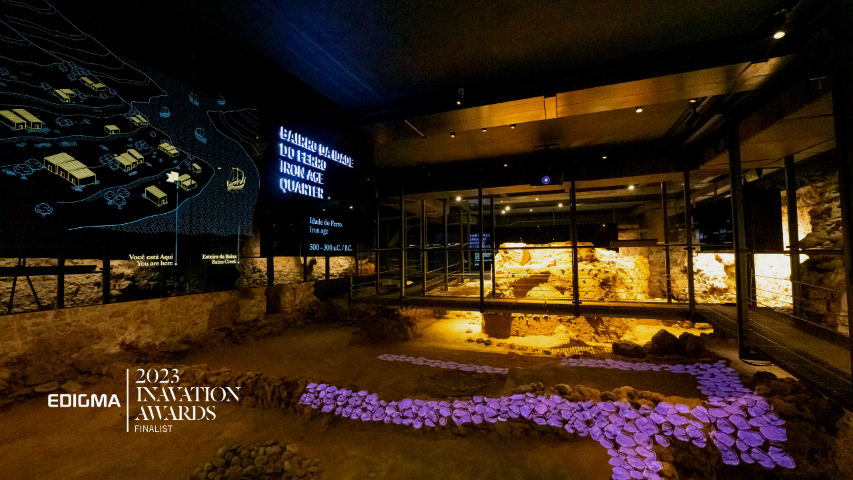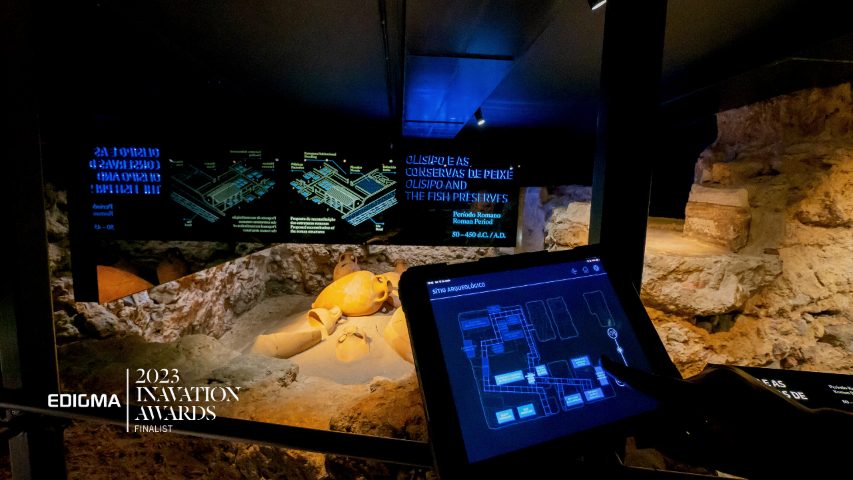 EDIGMA is nominated as a finalist for best project in the "Visitor Attraction" category at the InAvation Awards, for the work developed at NARC – Núcleo Arqueológico da Rua dos Correeiros – as the company responsible for coordinating and implementing the new museological experience. EDIGMA is the only Portuguese finalist, in the awards that are considered to be the "Oscars" of audiovisual and interactivity.
Located in the basement of downtown Lisbon, the space stands out for being an unusual place where the traditional presentation of time disappears. The past and present that are intertwined in 2,500 years of history and the traces of a city that has been filled with life uninterruptedly form an immersive experience.
According to Miguel Peixoto de Oliveira, CEO of EDIGMA, "This is a project based on a differentiating exhibition narrative, using technological solutions, which translate into an immersive and engaging experience in the history of Lisbon. Once again being part of the finalists is demonstrative that, although we are competing among the best in the world, we have arguments and knowledge to continuously incorporate innovative solutions into our clients' projects, respecting the company's premise of building experiences for people."
EDIGMA has been consecutively among the best in the world in the sector, either by consistently being present among the finalists with nominations in the years 2018, 2019, 2020 and 2021, or to win the award three times, in 2016 with the most innovative retail project and in 2010 and 2011 being awarded the award of most innovative Digital Signage projects.
The winners will be known on January 31 in Barcelona.