EDIGMA WINS INAVATION AWARD 2023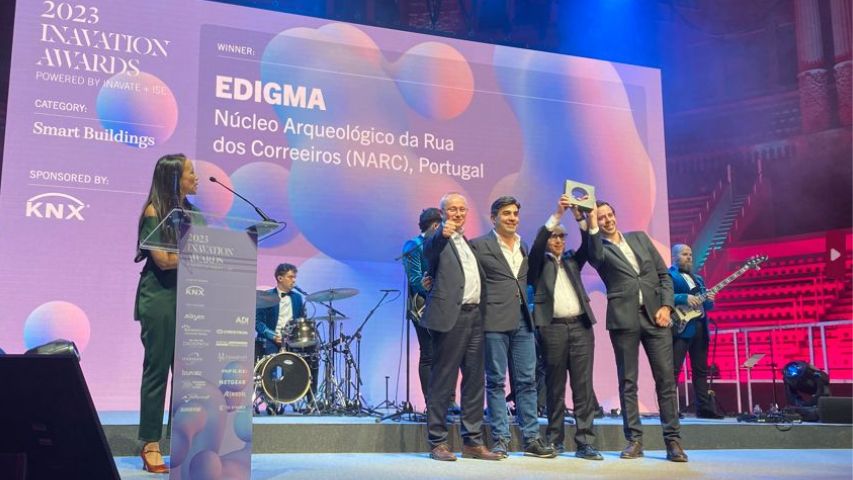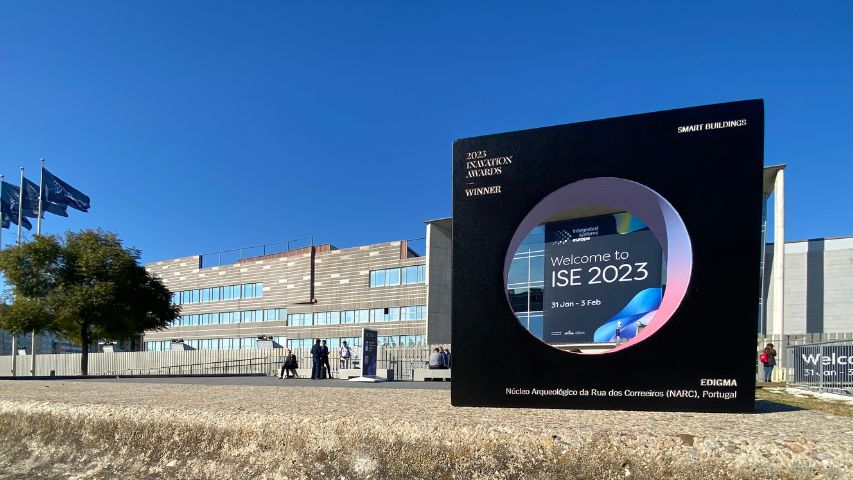 The Inavation Awards 2023 have just awarded EDIGMA for best project in the "Smart Building" category for their work at NARC – Núcleo Arqueológico da Rua dos Correeiros – as the company responsible for coordinating and implementing the new smart museum experience. This is the most demanding award as it pitted all the candidates from all categories against each other.
The ceremony for these awards, considered the "Oscars" of audiovisual and interactivity, took place in Barcelona at the National Art Museum of Catalonia on January 31st, where the excellence in design, integration and AV management of the NARC renovation was recognized worldwide.
located in a vault underneath Lisbon, NARC connects 2,500 years of history and remains of a city that has been continuously filled with life, providing an immersive visiting experience.
"This is a recognition that honors us, a project based on a differentiated exhibition narrative, with the use of technological solutions, that results in an immersive and engaging experience in the history of Lisbon. Winning this award demonstrates that, despite competing among the best in the world, we have arguments and knowledge to continually incorporate innovative solutions into our clients' projects, respecting the premise of the company to build experiences for people," says Miguel Oliveira, CEO of EDIGMA.
António Monteiro, President of the Millennium bcp Foundation, states: "The exceptional renovation of NARC that this investment represents fits into the permanent concern of Millennium bcp to enhance the historical and cultural heritage of our country as an essential factor for the development of Portugal."
It should be noted that the company has consecutively been among the best in the world in the sector, either by consistently marking its presence among the finalists with nominations in 2018, 2019, 2020 and 2021, or by winning the award three times, in 2016 with the most innovative retail project and in 2010 and 2011 being awarded the prize for the most innovative Digital Signage projects.